Quality Countertops from Cambria
Whether classical or contemporary, your countertops are an essential part of your kitchen or bathroom. Both functional and fashionable, countertops help set the tone of your entire space, immediately drawing the eye.
Bold, sparkling, and true to trend, luxurious and American-made Cambria products have the ability to transform busiest rooms in your home into the spaces of your dreams. And, since quartz Cambria products are built with your busy life in mind, you'll never need to seal or polish this countertop: simply wipe clean with a soft cloth.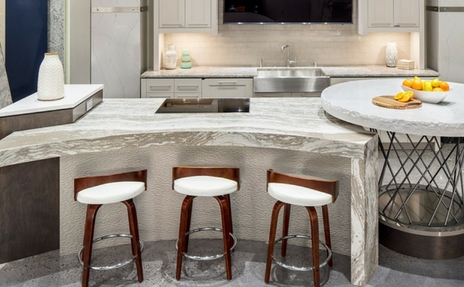 Explore Cambria
At Wrucks Carpet One Floor & Home in Wasilla, we're proud to offer a large inventory of Cambria countertops. Live in the lapse of luxury with beautiful options like Mersey Marble, deep-sea inspired Levven Oceanic, or delicately-veined Bridgewater.
Why choose Cambria? Cambria offers rrendy colors and styles and lifetime limited warranties, and its quartz countertops are easy to maintain.
Contact us today to learn more about Cambria quartz.